ProGUARD®DP - The Game-changing Wall System
General Shale and Arriscraft, along with their exclusive dealer/distributor partners, are the exclusive North American distributors/dealers of the ProGUARD®DP, Drainage Plane Insulated Concrete Board Panels.
ProGUARD®DP Insulated Concrete Board, manufactured by T. Clear Corp., is a unique next generation building product designed for both commercial and residential applications. This game-changing wall system meets today's rigid building codes in terms of energy performance and installs in a fraction of the time of traditional wall systems.
ProGUARD®DP, Insulated Concrete Board is a combined system that eliminates the separate steps of installing drainage plane material, insulation, wire lathe and mortar bed. Because the cement board and insulation board are laminated together, ProGUARD®DP features ¼" concrete board (rather than ½") for a lighter weight assembly versus traditional systems. The cost of the ProGUARD®DP system is more than offset by the reduction in installation labour; it generally requires one third of the labour time and cost.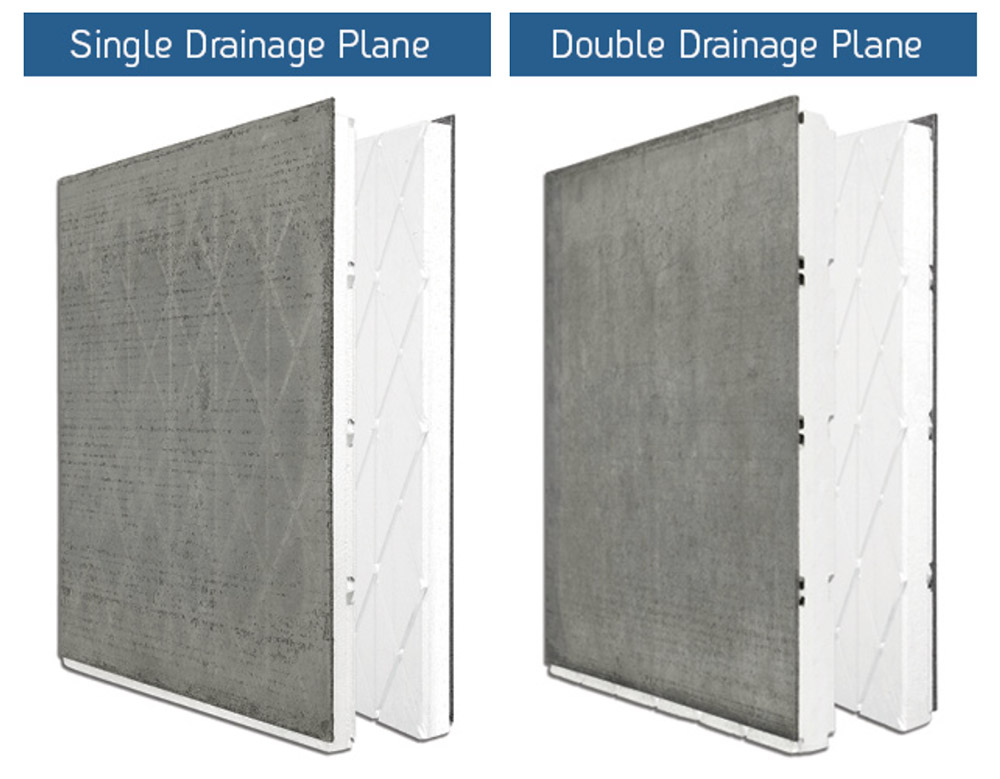 Learn more about ProGUARD®DP here: